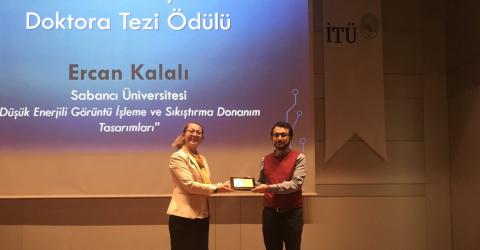 LISTEN
EE graduate Ercan Kalalı won the IEEE Turkey PhD Thesis Award19-02-2019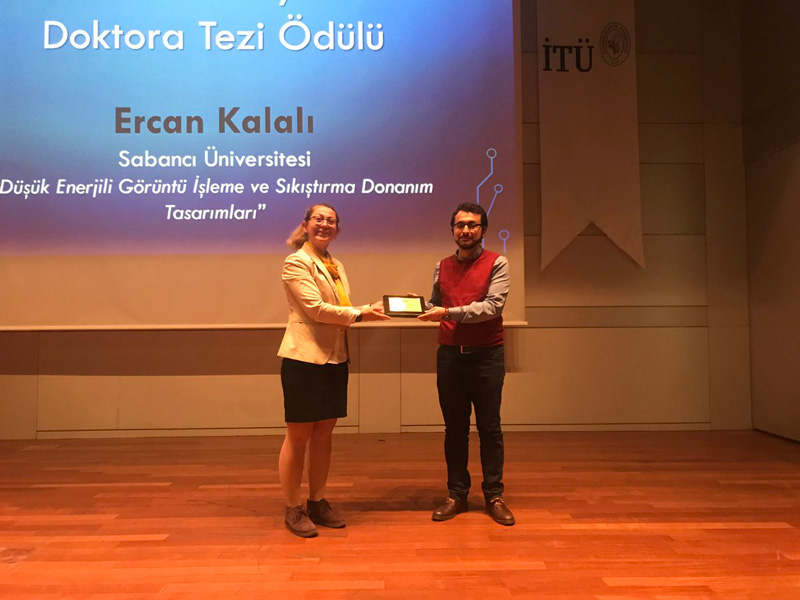 Ercan Kalalı completed his PhD at Sabanci University under the guidance of Ilker Hamzaoğlu in 2018. He received IEEE Turkey PhD Thesis Award with his thesis Low Energy Video Processing and Compression Hardware Designs. The award was given at Istanbul Technical University SDKM with a ceremony on February 11, 2019.
About the IEEE Turkey PhD Thesis Award
The IEEE Turkey PhD Thesis Award is given to outstanding young scientists who have completed their PhDs in a university in Turkey within the last two years in one of the areas of activity of IEEE (The Institute of Electrical and Electronics Engineers).