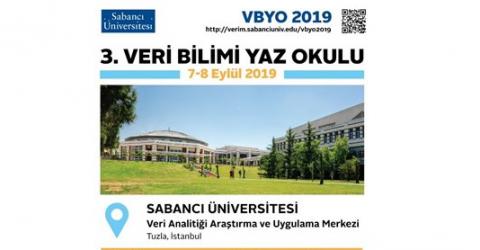 LISTEN
The 3rd Summer School on Data Science (VBYO2019)21-08-2019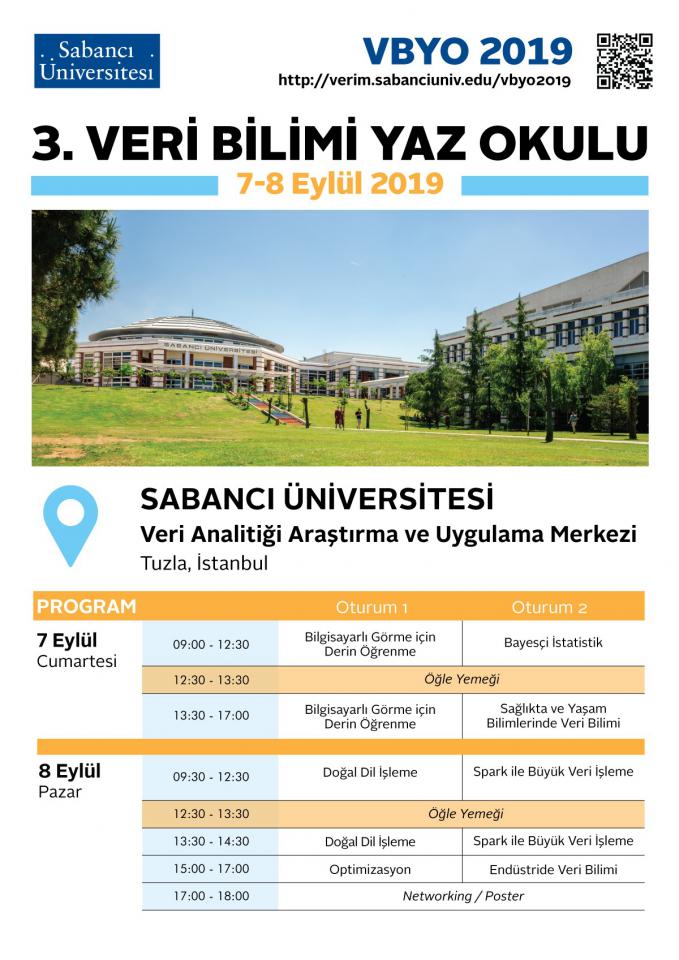 The language of the summer school will be Turkish (except for one tutorial indicated as English).
The 3rd Data Science Summer School (VBYO), which was initiated by a few faculty members from Sabancı University and Boğaziçi University in 2017, will be held at Sabancı University campus on September 7-8, 2019 under the roof of Sabancı University Data Analytics Research and Application Center (VERİM).
The aim of the summer school, which is held every year, is to provide tutorials and recent studies on many sub-disciplines of data science and bring together people interested in data science. The target group of the summer school is graduate students, academics and industry professionals who want to begin or learn the latest studies in the field of data science.
In the summer school, where there will be many valuable speakers specialized in their fields, training will be given in statistics, optimization and big data processing as well as research areas such as image processing, natural language processing, data science in health and life sciences.
More details and registration information can be found at https://verim.sabanciuniv.edu/vbyo2019.