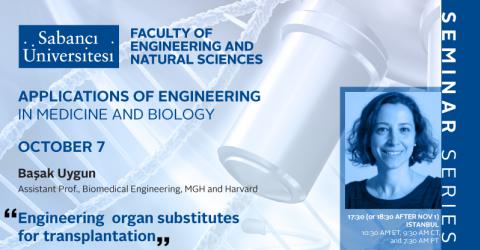 LISTEN
Engineering Organ Substitutes for Transplantation05-10-2020
The "Applications of Engineering in Medicine and Biology" Seminar series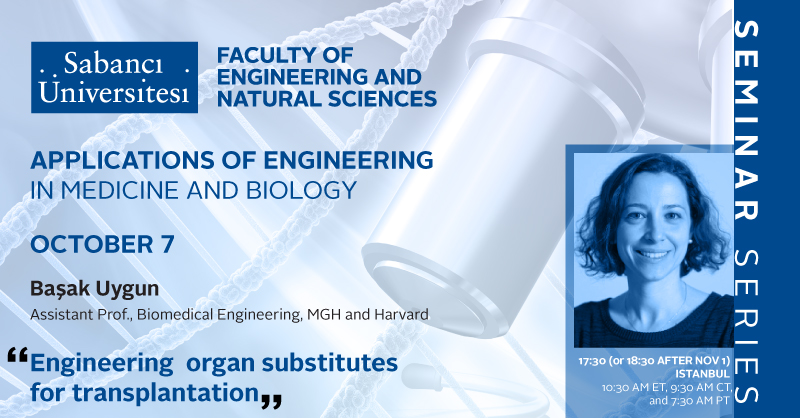 Abstract
Organ decellularization and recellularization is a promising approach in tissue engineering that results in organ specific scaffolds that can be repopulated with healthy cells to recapture the functions of the native organ. Organ decellularization has numerous advantages over bottoms-up approaches scaffold preparation because decellularized organ scaffold the organ specific microarchitecture and is composed of native extracellular matrix (ECM) composition. Our group has done the pioneering work in whole Iiver engineering with first demonstration in the rats We developed a patent pending gentle decellularization protocol that leaves the ECM intact by efficiently removing the cellular component , a methodology for effective recellularization scaffolds with parenchymal and non-parenchymal cells with long term functions in vitro and short-term viability in vivo. We successfully identified ECM components in decellularized scaffolds using proteomics analysis and found that decellularized liver matrix (DLM) contains unique ECM proteins not present in other commonly used ECM derived substrates and established a DLM platform to efficiently differentiate human induced pluripotent cells into hepatocytes. Our current work focuses on generation of human liver grafts with parenchymal and non-parenchymal cells. It is likely that a number of years still separate transplant patients from the availability of engineered livers and other organs, but that gap is closing perhaps even faster than the demand for organs grows.
Bio
Basak Uygun's research focuses on the application of engineering tools to help patients suffering from organ failure. Her work combines tissue engineering principles with regenerative medicine to develop technologies in the fields of organ reengineering, biopreservation, burns trauma and wound healing. Dr. Uygun received her BSc and MSc in chemical engineering from Bogazici University and her PhD in Chemical Engineering from Wayne State University. She joined the Center as a postdoctoral fellow in 2006, became an Instructor in 2011 and was promoted to Assistant Professor of Surgery at Harvard Medical School in 2017. She is the recipient of multiple awards including NIH Pathway to Independence Award, Mass General Claflin Distinguished Award Young Investigator Award from the American Society of Transplant Surgeons among others. Her work is supported by grants from NIH and Shriners Hospitals for Children. Her publications appeared in Nature Medicine, Biomaterials Scientific Reports and Tissue Engineering, and have been cited close to 2500 times.
Please click here to register The Applications of Engineering in Medicine and Biology seminar series.