In laboratories, laboratory support areas, and other areas where chemical, biological and physical hazards are present, foot protection should be supplied at all times. Wearing sandals or similar types of perforated or open-toed shoes when working with or around hazardous chemicals or physical hazards must be avoided. 
This is due to the potential exposure to toxic chemicals and the potential associated with physical hazards such as dropping pieces of equipment or broken glass being present. In general, shoes should be comfortable, and leather shoes are preferable to cloth shoes due to the better chemical resistance of leather compared to cloth. Leather shoes also tend to absorb fewer chemicals than cloth shoes. However, leather shoes are not designed for long term exposure to direct contact with chemicals. In such instances, chemically resistant rubber boots are necessary.
In some cases, the use of steel-toed shoes (Figure 3.5) may be appropriate when heavy equipment or other items are involved. Chemically resistant boots or shoe covers may be required when working with large quantities of chemicals and the potential exists for large spills to occur.
Contact LS to obtain foot protection.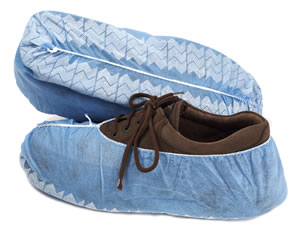 Figure 3.5 Steel-toed shoes and shoe cover
(Courtesy of Egebant)
References
Furr, A. K. (2000). CRC Handbook of Laboratory Safety. (5th ed.). United States of America: CRC Press LLC.
Georgia Institute of Technology Laboratory Safety Manual. (2013, April). Retrieved from https://www.ehs.gatech.edu/sites/fens.sabanciuniv.edu/files/aaa_lab_safety_manual_apr...
Cornell University Laboratory Safety Manual and Chemical Hygiene Plan. (2006, January). Retrieved from http://www.ehs.cornell.edu/NYSAES/CHP_January2006.pdf
Lab Coat Selection, Use, and Care at MIT. (2013, September). Retrieved from https://labcoats.mit.edu/guidance
Harvard University PPE Selection Guide. (2015, April). Retrieved from https://www.ehs.harvard.edu/sites/ehs.harvard.edu/files/ppe_selection_gu...
Stanford University Respiratory Protection Program. (2015, March). Retrieved from https://web.stanford.edu/dept/EHS/prod/mainrencon/occhealth/RPP_FAQs.pdf
Texas A&M University Laboratory Safety Manual. (2009, February). Retrieved from https://ehsd.tamu.edu/EHS%20Helpful%20Docs/Laboratory%20Safety%20Manual.pdf
University College London Personal Protective Equipment Policy & Guidance. (2015, March). Retrieved from http://www.ucl.ac.uk/medicalschool/msa/safety/docs/personalprotectiveequ...
United States Department of Labor, Occupational Safety & Health Administration, Standards. (2015, March). Retrieved from https://www.osha.gov/pls/oshaweb/owastand.display_standard_group?p_toc_l...